MPP PreGrain Rolls®
What is it?
An MPP PreGrain Finish®, (also known as a Hard Matte Finish or Satin Finish) is a textured roll that is Chrome plated.
This surface, a dull or bright, textured surface, is deposited with a thin layer of chrome. The silvery toned chromium plated surface feels slick to the touch while the surface retains the roughness of the blasted base metal, creating a textured surface with release. Our Pre-Grain surfaces are available to any roughness up to 800 RA.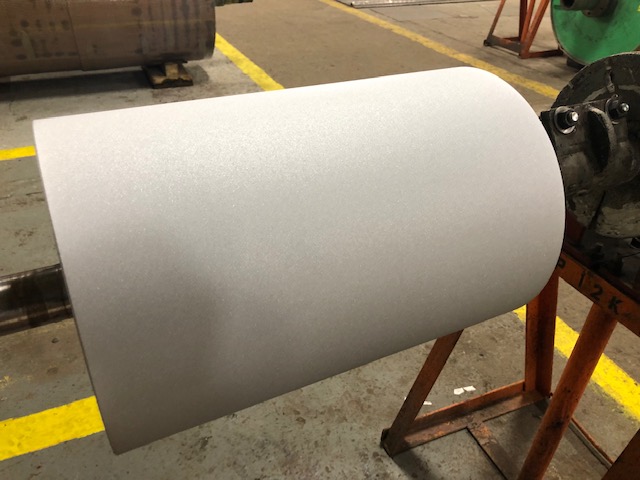 Why chrome plate over a textured surface?
The thin layer of chromium helps to improve the durability of the roll's surface. Pre-grains are applicable in metal, paper, textile or plastics application in which web contact needs to be minimized while improved gripping power is retained.  Compared to texturing in base metal only, MPP's PreGrain® surfaces will provide significantly extended life. *
*under normal operating conditions
Application/ Processes:
Some of the applications that currently use MPP's PreGrain® surface include but is not limited to Plastics extruding, Plastic calandering, Film Casting, Embossing.
MPP's PreGrain surfaces also are used if you are looking for additional release. This is mainly used in a lot of plastic calandering and plastic extruding.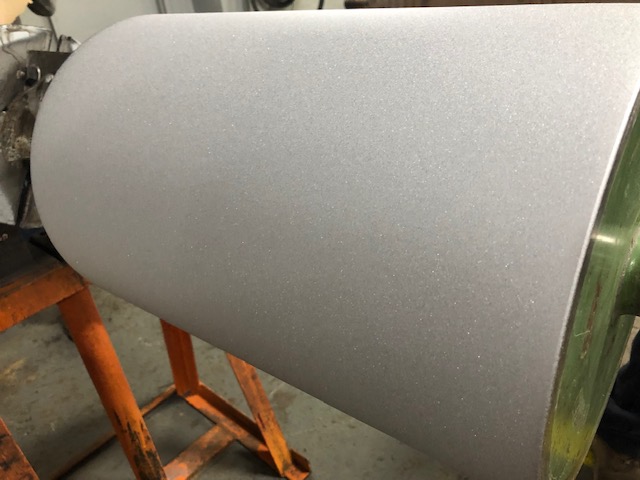 Industries:
MPP's PreGrain® surfaces are used in almost every industry. Some examples are: Plastics, Film, Composites and coated materials. With many more industries.
If you want to know if this surface can benefit your process, please contact us at 203.574.5400 or email us at snalband@mpp.net