In August, NASA launched the Parker Solar Probe, its first mission to the sun and its outermost atmosphere. Things were looking brighter for NASA. At the same time opportunities for Alex Woodworth became brighter as he began working at MPP, a world leader in industrial roll repair, engineering and technology; having left a position where he operated a CNC Milling Machine.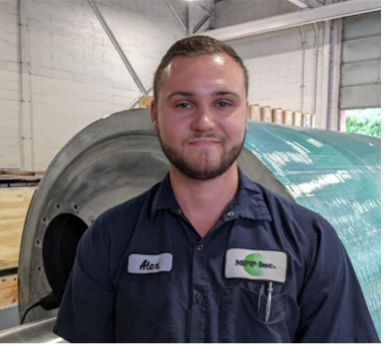 In his starting position with MPP, Alex worked as a shipping department technician. In that role he was involved in shipping and receiving industrial rolls and preparing them to move by overhead crane to the next appropriate workstation in the plant. Once the incoming roll is rigorously inspected and customer specs are cleared, it then begins its journey into the plant.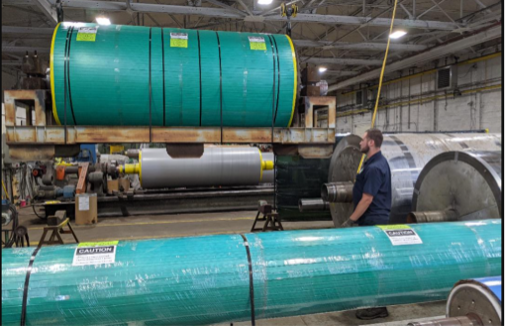 "One of the really important things here is the teamwork between people. Everyone is helpful and there's good communication going on," Alex noted.
In the shipping department Alex uses carpentry and mechanics to support roll servicing. That includes detail of quality control issues. One of the areas that is vital to customer success is assuring all the specifications for any particular roll have been applied. That includes the visual look of the roll.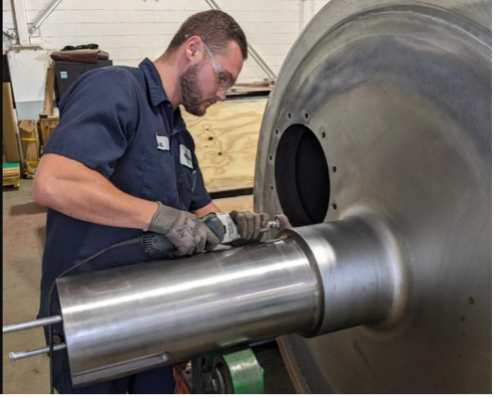 He attends to the roll to be sure there are no blemishes or burrs that require final grinding prior to shipping out. Crating and packaging industrial rolls is a critical part of MP&P's attention to detail. Alex and the team in shipping/receiving make sure that every roll goes out with the specific wraps and coverings required to ship the roll. This is particularly vital in keeping the roll secure and safe as it is shipped. There is also the knowledge of requirements and regulations for packaging and shipping industrial rolls overseas.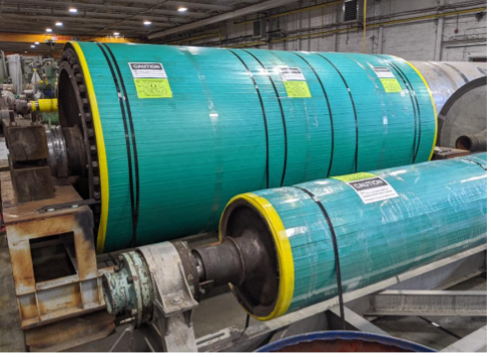 Alex was preparing finished industrial rolls to ship to Chile and to Ecuador as this interview took place. "I really like the environment here. It's family owned and run so it's not like one of the big corporations where things get complicated for no reason," Alex added. It wasn't long before Alex was promoted to Shipping and Receiving Manager. For more information and a confidential discussion of your industrial roll service contact MP&P today. (203) 574-5400