When industrial rolls require servicing, Jeannette manufacturing companies call on Mirror Plating & Polishing (MP&P). Jeannette, Pennsylvania holds the distinction of playing a part in the Pontiac War in 1763. The battlefield marks the spot where Colonel Henry Bouquet headed the British and Americans in battle.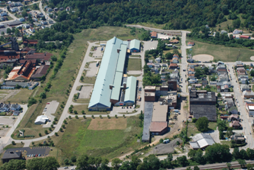 Jeannette, Pennsylvania was nicknamed "the glass city" due to its numerous glass plants. These factories contributed to the city's stature as the first large manufacturing town in Westmorland County. In the past, there were as many as seven significant factories functioning in the city of Jeannette including some of the most well known in the history of the glass industry. Jeannette once produced somewhere between 70 and 85% of the world's glass. Today, the Elliott Company in Jeannette, Pennsylvania is the area's largest employer and is also the manufacturing home of Jensen Steam Engine Mfg. Co., Inc., which produces small working models of steam engines and turbines.  
Surface Finishing and Repairs to Industrial rolls.
When manufacturing is moving along in production, they cannot afford setbacks and hold ups when their industrial rolls run into problems. When that happens, they contact MP&P in Connecticut for solutions. When it comes to fabrication, repair, or other roll issues, MP&P has a long heritage for offering solutions.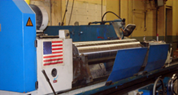 Exceptional people and technology for your roll service These are businesses that have set the highest standards of performance so the industrial rolls they use must support that goal. Therefore, they work with MP&P. The result is trouble-free performance once the roll is back on the production line in Jeannette, Pennsylvania. MP&P is a single-source solution:  
Precision Roll Grinding
Chromium Plating
Surface Finishing
Roll Repair
Custom Solutions
Fabrication of New Rolls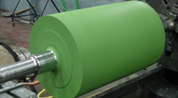 MP&P brings the knowledge and technology for handling industrial rolls in industrial paper mill, double and single shell heat transfer rolls, drum dryers, calendaring, coating, embossing, laminating rolls, and cylinders to name a few. Since 1954, MP&P's founding, every roll leaving the facility is complete and ready to go back online and produce.