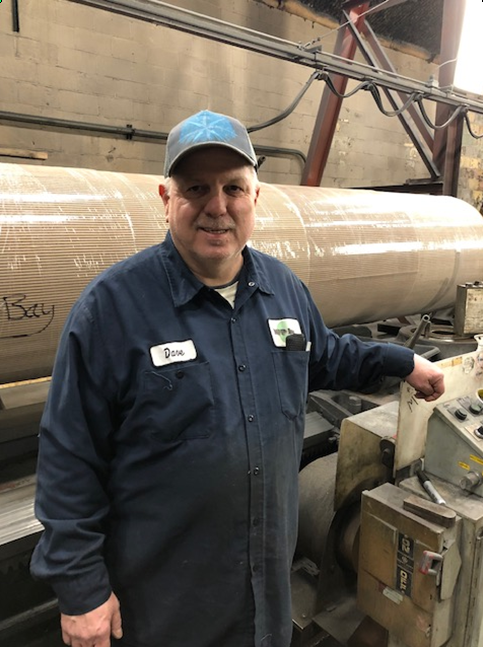 Dave Northway has been employed with Mirror Polishing & Plating since August 2005 and  currently handles two areas of operation. He is the Senior OD grinder and Senior Chrome Plater.  When we receive difficult or unusual roll projects we call on Dave.  His versatility and creativity helps us meet the toughest demands while providing the highest quality that is expected from our customers.
Everyone thinks well of Dave in the company. He is a great worker and person. What we appreciate most about Dave is his attention detail. For instance, when he delivers a finished roll it's packaged the correct way and it always looks great. There is no doubt that when the customer opens the box, he or she says "wow." Dave is a very dedicated employee with a positive attitude and work ethic which makes him deserving of MPP's Employee Spotlight.  His leadership qualities and ability to adapt have made him an integral part of our daily business objectives.  His ability to balance tasks and fabricate unique tools to assist with the processes is something all of his peers admire.
Among the nominations for Dave, Carlos Pacheco, General Manager, wrote: "Dave has been extremely helpful in assisting us process the most complicated jobs this company has ever seen.  His has been our 'go to' person every time we encounter a roll that requires special attention; helping us resolve some difficult discrepancies."  Dave's dedication extends from his work to his family.  Married for 41 years, Dave is a proud father of 3 sons.  Congratulations to Dave!!!