Pittsburgh is a unique city, having been built on industry, known as the "Steel City" for its more than 300 steel-related businesses. It is also known for its bridges, nearly 500 of them.
Within Pittsburgh's top five leading industries is advanced manufacturing which has been a vital part of the city's past and its move into the future.  Pittsburgh has always been a leader in industry. Its location in Western Pennsylvania offers many advantages to manufacturing and related businesses.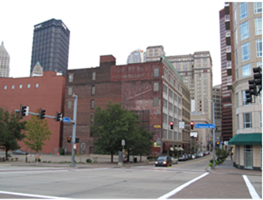 It's not just about the roll.
When industrial rolls require servicing, Pittsburgh's manufacturing companies chose to work with Mirror Plating & Polishing (MP&P). And here's why. A company doesn't remain in continuous business for nearly 70 years without doing many things right for many businesses. When we handle industrial rolls its more than making repairs, it's about getting that roll back to the customer quickly and efficiently, ready to go back online. Our work isn't just about the roll, it's about the company we are serving, meeting all the requirements necessary to keep them productive.
Surface Finishing and Repairs to Industrial rolls.
Manufacturers cannot afford hold ups when their industrial rolls are not performing. When it comes to fabrication, repair, or other roll issues, MP&P offers exceptional solutions.
The result is trouble-free performance once the roll is back on the production line in Pittsburgh, Pennsylvania. MP&P is a single-source solution: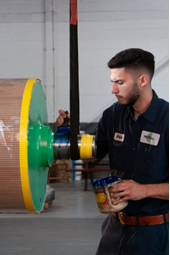 Shaft Keyway and Journal Repairs.
Solutions for Traction and Release.
Precision Roll Grinding
Chromium Plating
Surface Finishing
Roll Repair
Custom Solutions
Fabrication of New Rolls
MP&P brings the knowledge and technology for handling industrial rolls in industrial paper mill, double and single shell heat transfer rolls, drum dryers, calendaring, coating, embossing, laminating rolls, and cylinders to name a few. We often come up with customized solutions for certain industrial roll challenges. Stay productive, call us to handle your industrial roll needs in Pittsburgh.