The Conestoga Wagon was first built in Lancaster and used extensively for migrations before the development of the railroad. The first Pennsylvania Rifle was produced by Martin Meylin in the 1700s. Peeps candy, shaped as marshmallow chicks covered with yellow sugar, were invented by the Rodda Candy Company of Lancaster in the 1920s.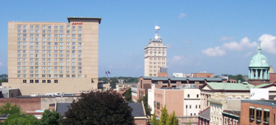 In 1953, Rodda was purchased by Sam Born, the Russian immigrant who invented ice cream "jimmies."
After the American Revolution, the city of Lancaster became an iron-foundry center. The innovative gunsmith William Henry lived in Lancaster and was a U.S. congressman and leader during and after the American Revolution.
Continued growth required more services for manufacturers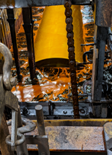 That's where MP&P came on the scene. When Lancaster, Pennsylvania manufacturers require service and repairs to their industrial rolls, they depend on MP&P. These companies understand that manufacturing success thrives on productivity. When industrial rolls in Lancaster, PA require servicing, they send their industrial rolls to MP&P for proven solutions. Manufacturers have commitments to customers making their industrial rolls critical to stay online and produce.
For over six decades, MP&P has provided single-source roll fabricating, plating, grinding and full-service roll repair. Customers need to get their rolls back on the plant floor to produce.