A rather famous, but negative phrase often used in movies. At MP&P it's just the opposite. Your finish is always superb around here, on every roll, every project, every time! Currently, MPP offers over 150 finishes to meet a variety of industrial needs and will work with you to determine the right finish for your application.
Ground or polished roll finishes with surface roughness as low as 0.5 Ra
Uniform matte finishes with specific surface roughness, gloss or tone requirements
Grained surfaces, non-frictional surfaces, liquid pick-up or other specified surface characteristics
Hydrophilic & Multi-plated surfaces
Extra-thick plating
Mirror-Pocket™ surfaces
Specially engineered finishes
Seeing is believing
Before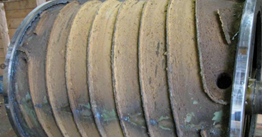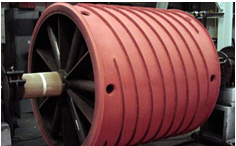 After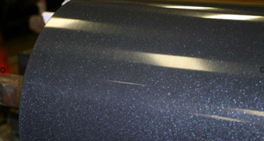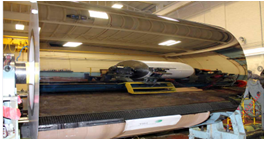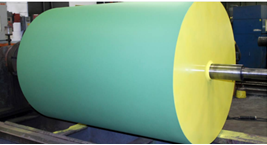 We also provide Texturing: Walltex™   Pre-grain surface™   and High-Gloss Finishes and a range of specialties. Our customers are happy to be finished here and so will you.